[ad_1]

A media outlet affiliated with China's ruling party, The Global Timespublished an editorial on Friday saying the nation will take "all necessary measures" to ensure its control over Taiwan.
Taiwan's political status has remained a divisive geopolitical issue in recent decades. China claims the island as its own territory and has been hostile to foreign powers that do not recognize its claim. Many in Taiwan and abroad see it as an independent nation. A recent poll found that 52 percent of Americans believe that "other countries should give aid to Taiwan" if it were to be attacked by China.
The Global Times is a daily tabloid news story published by the People's Daily, a publishing outfit run by the Chinese Communist Party (CCP). Like other state-run outlets, the channel's editorial page is often used to express the CCP's views and positions.
On Friday, the newspaper published a piece titled, "Talking of 'peace' without 'one China' inflames Taiwan Strait war." It was written in response to comments made on Wednesday by US Secretary of State Antony Blinken, in which he said China was looking to put more pressure on the pursuit of "reunification" with Taiwan.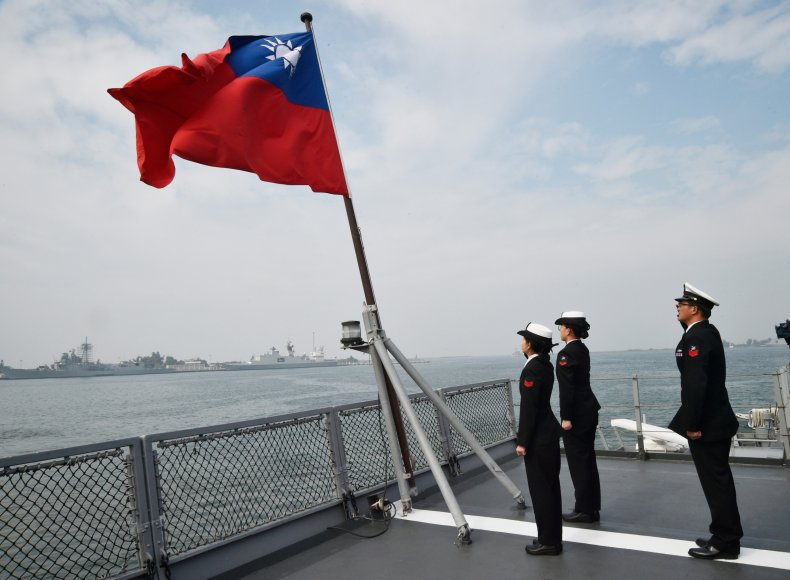 "What has changed is this: the decision by the government in Beijing that the status quo was no longer acceptable, that they wanted to accelerate the process by which they would pursue reunification," Blinken said at an event hosted by Bloomberg. "That's what has fundamentally changed."
In response, the tabloid's leader admonished Blinken and the United States for such comments, which they said were in defiance of Beijing's "one China" stance. It said such comments were allegedly born out of a desire to score political points ahead of mid-term elections in November, and an attempt to signal "Taiwan independence" to the country's government.
"The island's Democratic Progressive Party (DPP) authorities and secessionist forces have long been helpless addicts who can easily get high on the slightest 'false signal' created for them by Washington," the editorial said. "Once Washington fails to provide them with such a signal in time for any reason, they will feel outraged and devastated. They have already tread a desperate path to satisfy their need for 'political drugs' to hypnotize, deceive and cheer themselves up."
In addition, the leader said that any attempt to discuss peace in the Taiwan Strait without recognizing "one China" would encourage future conflicts in the region. It insisted that "Taiwan is part of China, and China's sovereignty and territory have never been divided."
The piece continued: "Using the excuse of seeking 'peace' to instigate war, Washington has long shown its hypocrisy, and the truth has become clearer: it is the Taiwanese secessionists and external forces, as well as the increasingly rampant collusion between the US and Taiwan , who are the perpetrators of destroying the peaceful environment across the strait."
Newsweek contacted the State Department for comment.
[ad_2]

Source link