[ad_1]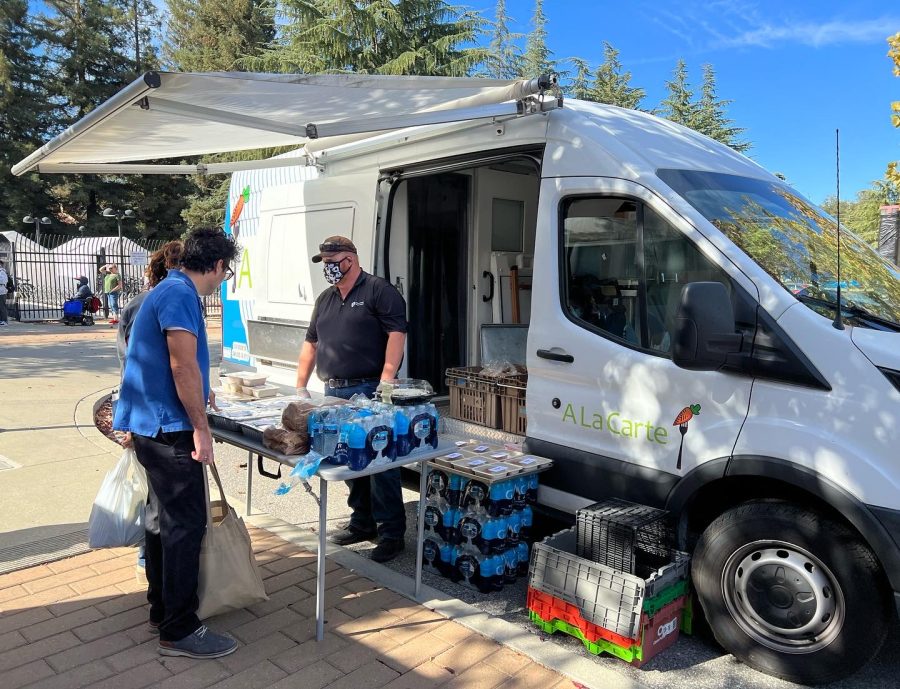 De Anza College hosts a bi-weekly mobile food pantry known as the "Park-It Market" on the second and fourth Tuesday of each month with a variety times and places according to their calendar.
The project was initiated West Valley Community Services, a nonprofit agency serving underprivileged individuals in Santa Clara County's West Valley communities. The store is open from 1:30pm to 3:30pm in Parking Lot A and is available to all De Anza students who present their student ID.
Park-It Market consists of a food truck that partially caters to students, seniors, the homeless and others at nine different locations in Santa Clara County. Those locations include senior centers in Los Gatos and Saratoga, two community colleges and three elementary schools.
Donald Akimoto is the assistant manager of mobile operations for West Valley Community Services and has worked in social work and mental health for the past 25 years.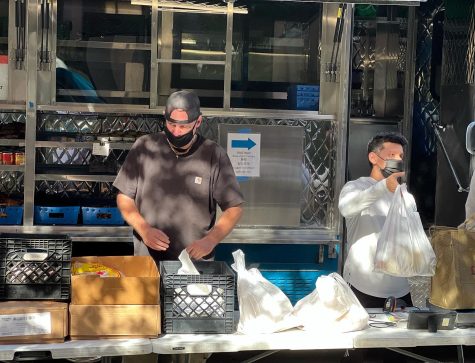 "West Valley Community Services is partnering with De Anza," Akimoto said. "So it just so happened that about a year and a half ago when we got the Park-It Market truck, the school became one of our attractions."
Before the Part-it-Market truck, the organization supported and continues to support the De Anza Food Pantry.
"We started bringing the truck here to give the students a different experience," Akimoto said. "Instead of giving them a bag of groceries and limiting them to their choice if they went to the school pantry, we opened it up as a grocery store on wheels."
Akimoto said the method helps reduce waste and food waste because students can choose what they want and leave what they don't. He said while the experience can be rewarding, there is a lot of stigma associated with such services.
"A lot of people are surprised because you don't usually see good quality products being given away for free," Akimoto said. "If you are a student and you live in the community, we will offer you free food. It doesn't matter who you are."
Economics major Toussaint Luciano Andriamanana, 19, is an international student from Madagascar.
"I loved this experience because it helps international students like me," Andriamanana said. "Some of the taxes are expensive and I have to save as much money as I can, so if I could get free food I would love to do that." Andriamanana also said the school can better promote the program to everyone.
"I'm happy, but I didn't know about this program until a friend told me about it," Andriamanana said. "If you're a little late, they can run out quickly."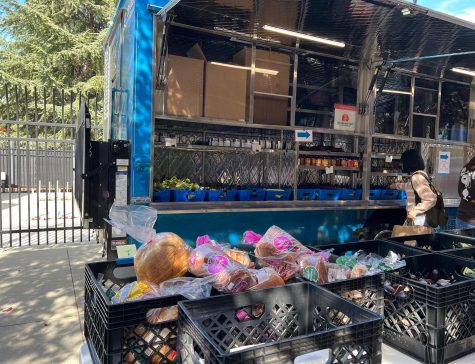 Biology major David Gonzales, 26, said he knew about the food pantry, but said he didn't feel the need for such services, so he wasn't able to use them before.
"I think everyone should be aware of these services and not be afraid of them," Gonzaless said. "I think some people are afraid to come out to eat, but I think this program is great. There is plenty of food and variety for all who want it.
Jose Gallardo, 24, a social work major at San Jose State University, is an intern at Park-It Market and said he is interning in hopes of gaining experience in the field. He said the schedule can sometimes prevent people from getting services, but he's excited to see attendance increase this fall.
"Some students are not sure when we will arrive, and others may be busy with school work and classes," Gallardo said. "They can always go to the West Valley Community Services headquarters or any other place to get food."
Warehouse services are available to anyone living in the West Valley communities, and photo ID is required upon arrival to confirm eligibility for the location. De Anza students must show their school ID, which can be found on MyPortal.
"There are still people who are hesitant to get our food because they may think it's only for the less privileged or that they're above the food pantry," Akimoto said. "We consciously try not to judge people. Everyone has a different story."
[ad_2]

Source link