[ad_1]

In short, Canadians want more control, more transparency and more accountability.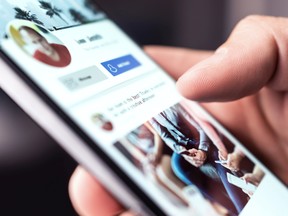 Article content
The world's richest man now owns Twitter. Major changes to how the platform works and regulates content are promised. As Elon Musk acknowledged, Twitter, along with the other major platforms, acts as a digital town square for the world. No wonder he bought it.
Article content
But owning something and controlling it are two different things. The federal government has promised new legislation to regulate social media and Canadians have proposed some smart ideas that should come into play.
Article content
Over the past three years, thousands of Canadians have randomly received invitations to serve on one of three Citizen Assemblies of Democratic Expression. These assemblies – funded by the federal government and the McConnell Foundation – have been quiet engines driving new thinking about how Canada could and should effectively regulate social media platforms and other online service providers. Their recently released capstone report calls on the federal government to act immediately to protect Canadians online.
Article content
The assemblies gave 90 randomly selected Canadians, representing every corner of the country and working in both official languages, a chance to learn about and grapple with the issues.
They were tasked with tackling "online harm" and "misinformation," terms that may seem vague but include things that most Canadians overwhelmingly agree need to be addressed: child predators, fraudsters, foreign campaigns to divide Canadians and so misinformation and serial harassers – especially of women, racialized and LGBTQ2+ people.
The first gathering took place in the early days of the pandemic and included no less than 32 online meetings. The second, just before Omicron struck, combined online meetings with four days in Ottawa. A final capstone assembly to review and synthesize the work of previous meetings, commissions and a federal expert panel took place last June.
Article content
Participants in the assemblies heard from academics, industry representatives, public officials – and perhaps most importantly, from each other. This is not always possible in an online echo chamber, but it was a central part of every meeting.
So, what do Canadians want?
According to their final report, they first want to see existing laws better enforced and governments to crack down on the most serious online harms, particularly those targeting children and vulnerable communities.
They want to severely restrict the use of bots and require, at a minimum, mandatory labeling and specific rules that limit the ability of automated systems to share information and interact with real users.
Critically, they want Canadians themselves to have better tools to control what they see and don't see online. To that end, they want to own their data and be able to move that data between platforms seamlessly, a move that would immediately promote greater competition between service providers. They also believe that a voluntary system with cross-platform users would increase user accountability.
Article content
They also want platforms to enable the validation of news sources and they believe the government should continue to invest in high-quality journalism.
In addition to this, they want real oversight. When things go wrong, they want a third party who can hear their complaints and provide a solution. They also call for a regulatory agency to develop and enforce new standards.
Councilors believe that the onus to demonstrate that digital services are secure must be on the powerful companies that provide the services, just as with other products offered to the public. This would require conducting regular risk assessments and revealing how the algorithms that power these services actually work.
In short, Canadians want more control, more transparency and more accountability.
Article content
What the assemblies show is that although citizens may have different opinions, these opinions are not incompatible. As a society, we may not be as polarized as social media leads us to believe. Given time, information, and opportunity, members of the public can find their way toward common ground and create a path worth following.
Peter MacLeod was the President of the Canadian Citizens Assemblies for Democratic Expression. He lives in Toronto.
Quebecers turn to social media for news, but rely on traditional sources: studies

Nobel Laureate Ressa Warns of "Weaponization" of Social Media at McGill Lecture

"Small break" from social media can have a big impact on mental health
[ad_2]

Source link