[ad_1]

Phillies fans weren't the only ones in attendance at Citizens Bank Park, several Astros fans could be seen hanging around, including John Bates, who was with his family, and as you can guess, they were all Phillies fans.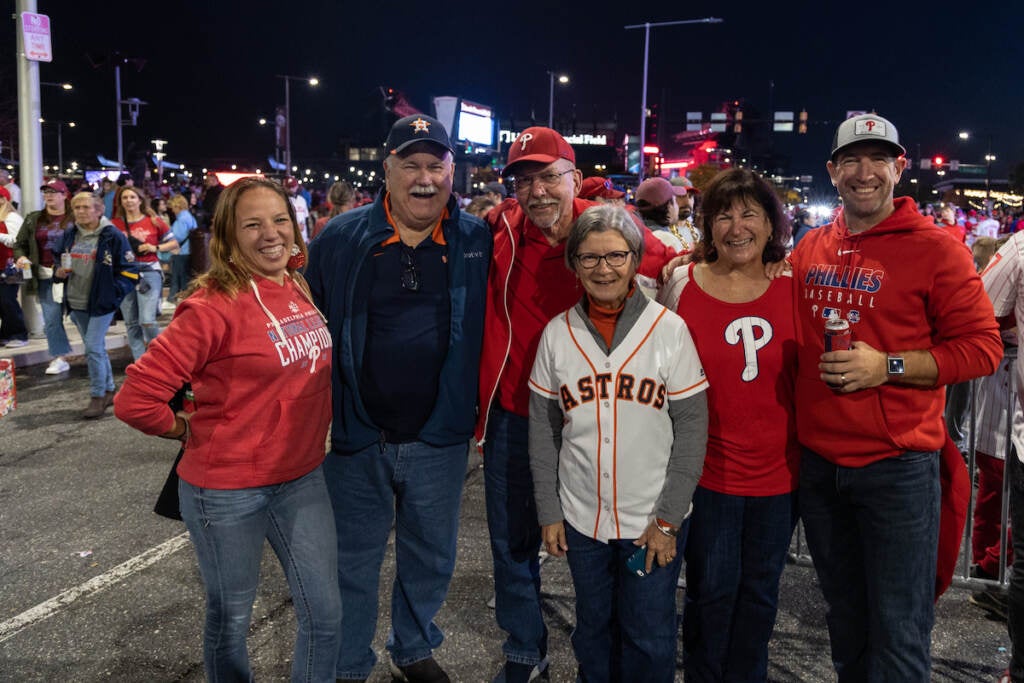 He said even though it was a long drive from Houston and everything was delayed by a day, it was worth it.
"This is a lot of fun," Bates said. "It's nice to see family out here, nice area. Friendly people. They can be antagonistic, but that's okay. It's going to be a great, great series, I think, for both teams."
The lucky fans got tickets to enter the stadium early. Many die-hard Philadelphia sports fans who couldn't get a seat inside, like George Ortiz, had to settle for tailgating in the parking lot.
"The first part of the season, I was pulling my hair out, but now it's almost like a dream," Ortiz said. "We have all the Philly teams doing their best: Eagles, Philadelphia Union, congratulations to them. What more can you ask? Go Phillies."
[ad_2]

Source link